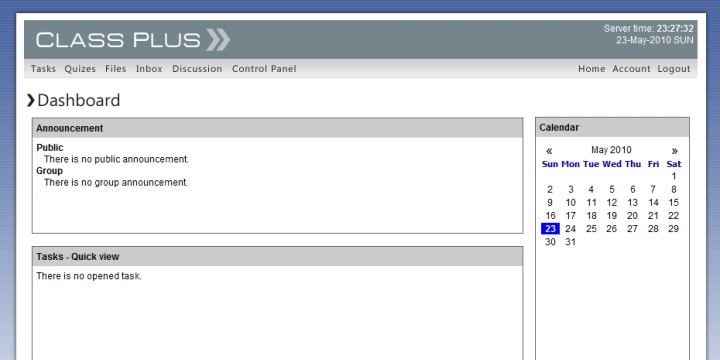 Dashboard
Dashboard fetches all the information (tasks, announcements or calender events) related to the user.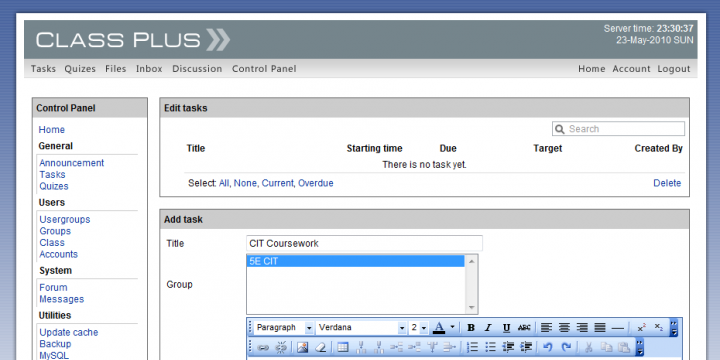 Admin panel - Add assignment (WYSIWYG)
Adding tasks and assignments is as easy as typing a document in Microsoft Word. The built-in rich text editor allows users to add text with different fonts/colors or even images without the need to type any HTML codes.
Class Plus
Client:
webncode
Date:
July, 2008

Class Plus is an integrated online assessment system. It includes task submission, quiz, reference files, etc

The is a personal project to demonstrate the use of the latest web technologies at the time. The ideas come from my secondary school teacher.