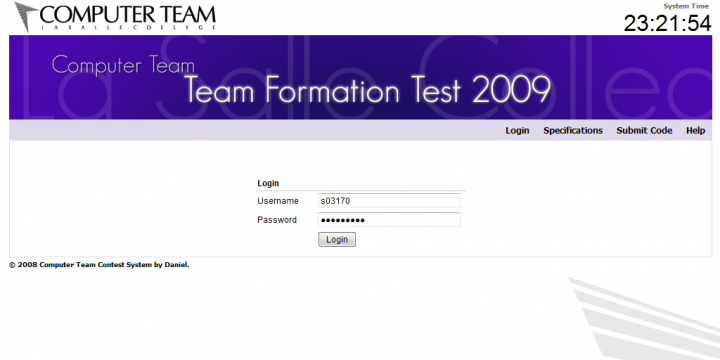 La Salle College Computer Team Test System
Client:
La Salle College Computer Team
Date:
October, 2008

A test system that automatically compiles and judge user's submitted source codes

The system compiles the uploaded source codes from the users, mainly C/C++ and Pascal. The system then checks the compiled programs with a series of test data. Final score and ranking is calculated.

The system revolutionized the way when people compile the programs manually.